What You Need to Know About Mobile Security Patrols
There are many new security advances that can surveil a business and mobile apps that can help monitor neighbourhood crime. Successful business owners still pick the time to choose mobile security patrol to safely protect their enterprises. If you own an enterprise and cannot decide on what type of security you need, mobile security patrols can help. Mobile patrols typically guard a specific area or parameter of a business or property. Depending on the size of the perimeter of your building, a security guard will either drive, walk or cycle to patrol the area for safety. Working with professional mobile patrol officers also gives you the assurance that your property is safe. The patrols can be scheduled for specific times or can be done randomly to avoid the predictability of routine checks.
Why Mobile Security Patrols?
Leaving your space open and without security patrols makes you vulnerable to any unsuspecting dangers which may be lurking around. It is important that you have a trusted security company acting on your behalf. Crown Security Services will physically check all gates, doors, parking, and garage areas. To ensure the property is secure and no unauthorized persons are present.
Mobile security patrols help create peace of mind on the property as residents can see high visibility patrol vehicles and officers throughout the night patrolling on the property.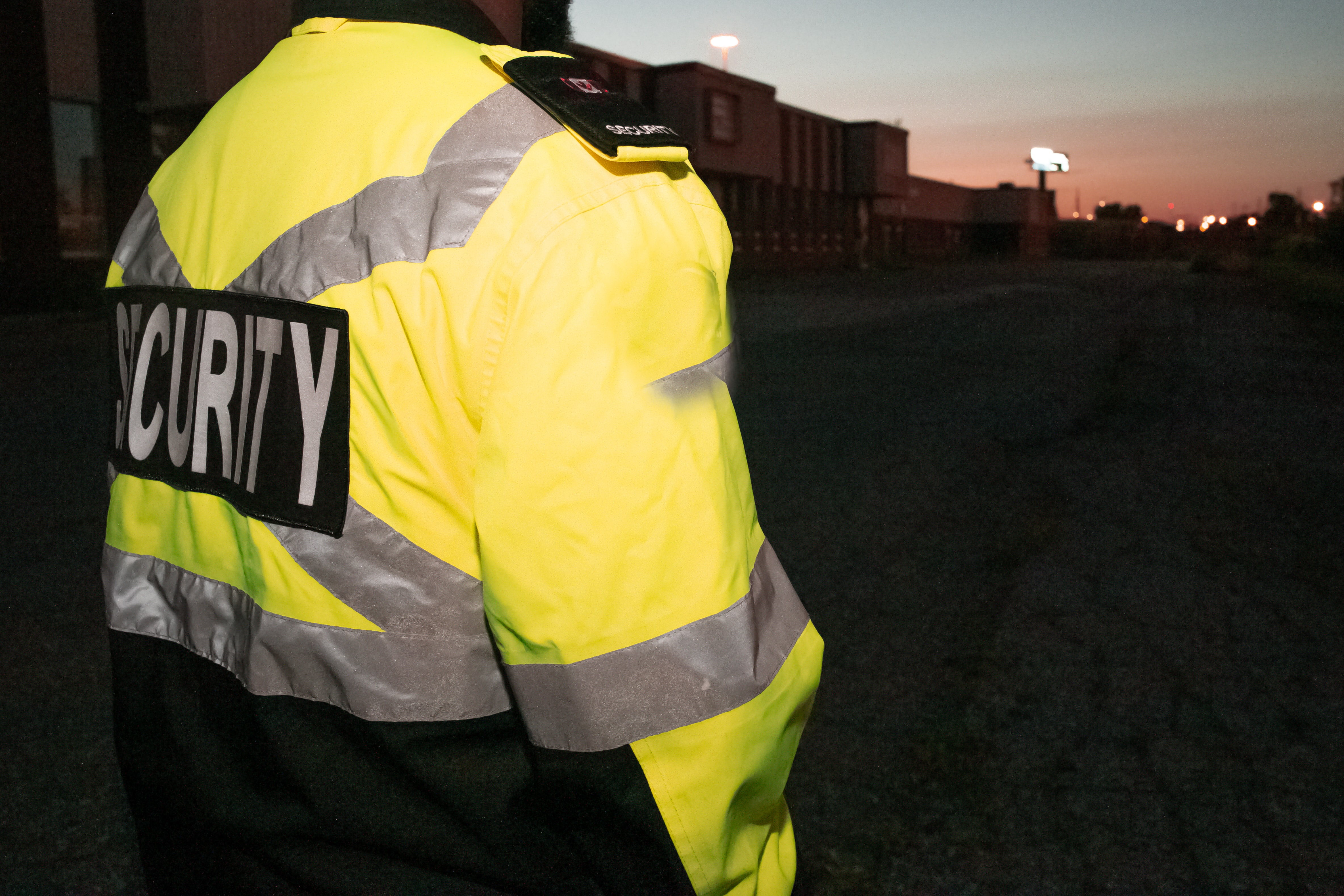 Services offered
Finding special services to meet your specific security needs cannot be farfetched. With their tailored and unique services, Crown Security Services provide mobile security patrols with the highest quality of service to each client.  Offering unique services in different locations where we give the best security services to clients to ensure safety and peace of mind is the hallmark. Some enhanced security packages provided include Construction, Events, Lone Worker, Close Protection, Concierge, and Residential services.
Patrol officers have a proactive and responsive approach to security and safety problems in the vicinity making response rates on properties swift due to mobile patrols that do not always require the existence of on-site security guards. Be rest assured of the provision of real-time security updates without any huge cost.
Patrol Inspections
Adopting the use of patrol inspections typically involves mobile security patrols driving on the site to look for security threats and suspicious activities while providing a visible deterrent. Security patrols also go around to check doors and record happenings on the scene in order to provide complete transparency to clients. Officers can also provide interior inspections providing clients with secured checks of doors and gates. While surveying outdoor spaces, mobile security patrol experts can lock and secure outdoor spaces including swimming pools, parking lots, gate entrances around specific times.
Alarm response
In addition, mobile patrol security can respond to alarms with special attention to huge numbers of alarms in a particular neighbourhood in case of a fire outbreak or a heist. Mobile guarding alarm response allows for faster response than any other security provider. If the area is clear, the officer will reset the alarm and if an issue is found, the officer will contact the property owner. When the security alarm goes off, mobile security patrols are always there to respond quickly.  By using our monitoring centre, Crown Security Services can offer a prompt alarm response rate to ensure the safety of a household, neighbourhood or the employees of an organization.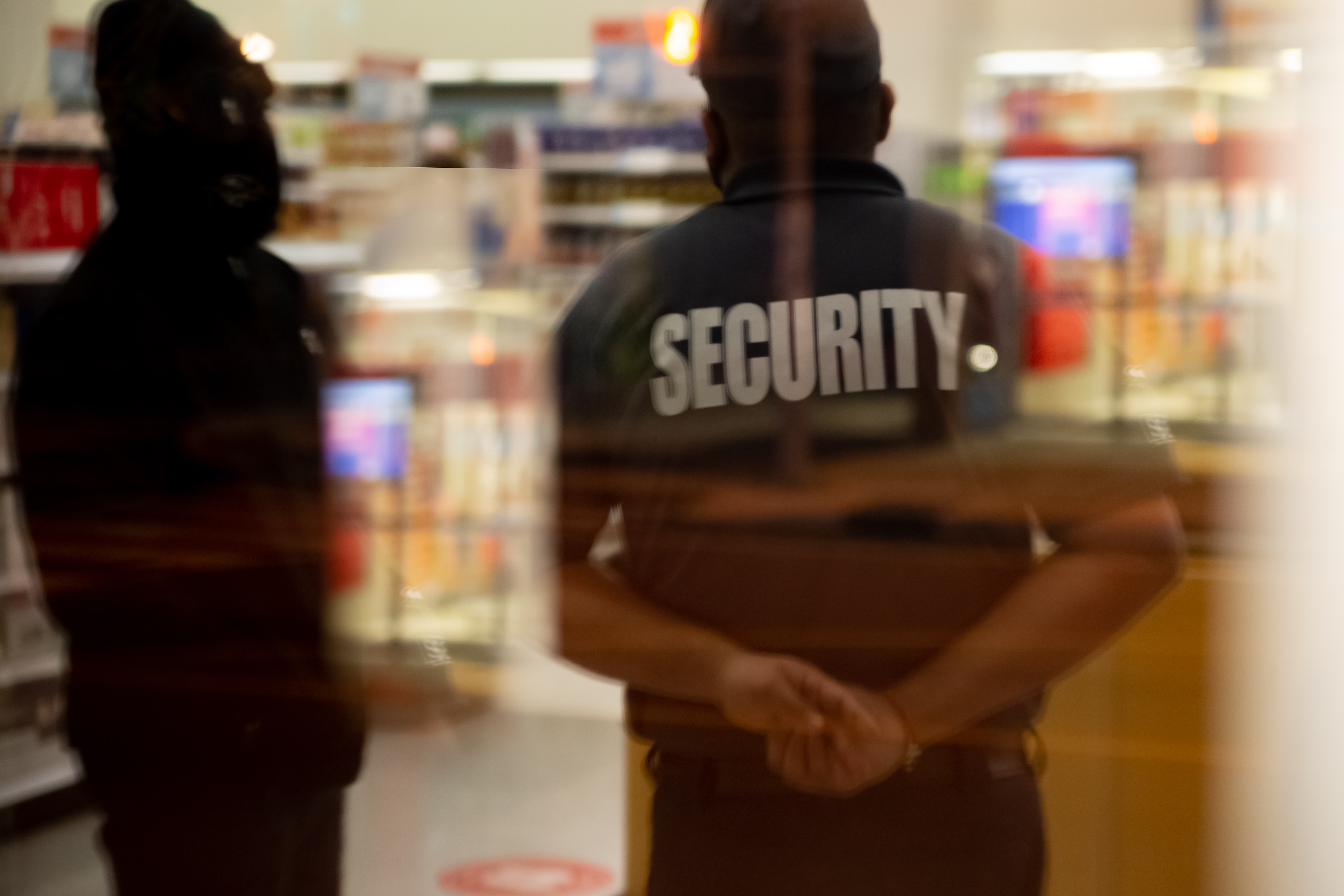 Employee safety escorts
Mobile patrol security services work to enhance the health and safety of high-risk employees by providing them with security escorts. High profile employees who need extra security may secure the services of mobile patrol guards for extra safety.
Identifying unauthorized spaces
Mobile security patrols work to achieve around-the-clock safe and secured protection of property and clients from unauthorized spaces which poses threat to their security.  Working tirelessly by moving around premises that may be under constant threat. Mobile patrol unit officers help maintain security at your entrances, gates, and restricted areas, by providing locking and unlocking services.
With the notion that something can happen anytime and anywhere, mobile patrol officers must be your first line of call for protecting your property. In any case of emergencies, mobile security patrols have instant actions to put into play a combination of tech security and mobile security to achieve a safe and secure environment free from dangers and criminal activities.
Presence of guards
In light of having a combination of both tech security and mobile patrol teams. The presence of visible guards adds to securing property reducing crime. Although your CCTV cameras may do an exceptional job. These gadgets need a human approach. That is where mobile security guards come to play the most part to help add to the building's security quotient.
Adopting the operations of a manned guard has several benefits for clients one of which is helping to apprehend and detain suspects. The presence of onsite guards further deepens communication among staff and management. As well as, contributing to health and safety in the workplace.
Human effort and intelligence
When taking action towards emergencies such as burglars breaking into a property. The presence of guards is also required to decipher the details of the main events. Mobile security guards are well trained to act towards emergencies with swift response in case of any major crisis.
In the wake of emergencies, investigations will be needed and a single human intervention can help check crime in the area. Relying only on tech may slow the process of fishing out suspects who may be lurking just around the corner. Technology can aid the investigation of a crime but the human effort is needed to catch up with suspects or criminals. This is why the services of the mobile patrolling guards should be deployed at various locations or areas with high-risk factors.
Values and skills
Mobile security patrol guards are well equipped with skills and training that help to maintain professional outlook and integrity at all times. Security guards are motivated to keep clients safe and secure in accordance with security techniques, procedures, and policies for best practices on and off-site. They continue to make workspaces and properties safer by performing periodic assessments on all operations and providing security audit services. This subsequently helps to reveal existing gaps that may be available on the property enabling a safer environment free of theft and criminal offences.
Unlike other security systems, these professionals have guiding principles that are translated in the workplace while monitoring systems. These values include integrity, respect for the law, confidentiality, fairness and loyalty. Security solutions offered are based on a total analysis of the needs and vulnerability of our clients.
Cutting edge technology
Comparing other security services to mobile security patrol services. Our tech-based security systems which include CCTV systems and security guards on mobile security patrols help to cover multiple locations at a time.
The use of remote CCTV monitoring is always at the cutting edge of technology. The video surveillance systems swiftly record issues of theft or abuse. This helps to monitor and keep records of activities at a premises.
For more information on any of the services we offer, please contact us on 0800 093 2383 or drop us an email.
Stay up to date with our latest posts and announcements on social media!