Does your home or business not feel as secure as you'd like? Do you feel as though you need an extra layer of security to protect your property and assets?
Here at Crown Security Services, we provide a comprehensive CCTV Installation, Monitoring, and Maintenance package for residential, commercial & industrial premises through the use of the latest digital technology, cameras, and motion-activated CCTV systems. 
CCTV surveillance remains one of the most effective ways to combat crime and potentially prevent it from happening in the first place. In addition, motion detection and On-demand Recording are some of the most useful features in modern CCTV systems. Crown Security systems are able to keep track of what is happening at your premises from the moment they are installed.
10 Benefits of using CCTV:
Deterring theft.
Deterring vandalism.
Providing camera footage for evidence.
All on-site activity monitored.
Monitoring staff performance.
Monitoring staff safety.
Keeping records of attendance.
Giving you visibility of the entire home/business premises.
Helping you claim on insurance.
Reducing insurance premiums.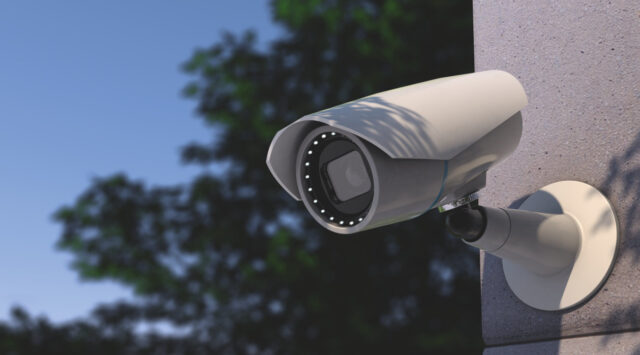 Experts believe that as many as 67% of burglaries could be prevented if people had CCTV camera systems at home. This comes as only 9% of homeowners own a CCTV camera compared to over 40% owning a burglar alarm. Therefore, with burglaries and theft at an all-time high due to the hardships of the pandemic, it's important to consider all options. Particularly with what a robust CCTV system can achieve.
No matter where you may need it – the office, a shopfront, warehouse, construction site, or simply the outside of your own home – we've got you covered.
Our CCTV Surveillance Package will ensure:
You have the correct CCTV system in place for your needs – including the camera itself and recording and monitoring equipment and software.
You have your cameras covering crucial areas that need to be monitored and that there are no blind spots or bad reflections.
Each camera is positioned safely and securely and is pointing in the right directions at all hours of the day.
Your camera's presence helps to prevent intrusion with crystal clear images.
We will keep you informed on any issues that may arise in a timely fashion.
In order to keep your CCTV System in tip-top condition, regular maintenance is vital. Our experienced and qualified team of engineers are committed to providing the very best service, and we guarantee that an engineer will deal with any emergency or equipment failure, meaning you can enjoy our stress-free 24-hour services. Moreover, our Birmingham-based Control and Monitoring is able to coordinate any alarm response service required resulting in a prompt response and liaison with you and/or the emergency services. 
The CCTV systems we design and implement help deter crime, catch criminals, manage internal disputes, and much more. With years of combined experience and award-winning services, we are well-positioned to cater to all of your security needs.
Want to know more about CCTV Installation?
Contact Us today on 0800 093 2383 or drop us an email.
You can also follow us on social media to keep up to date with our services:
www.facebook.com/Crown-Security-Services-258276677528798
www.instagram.com/crown_security_services