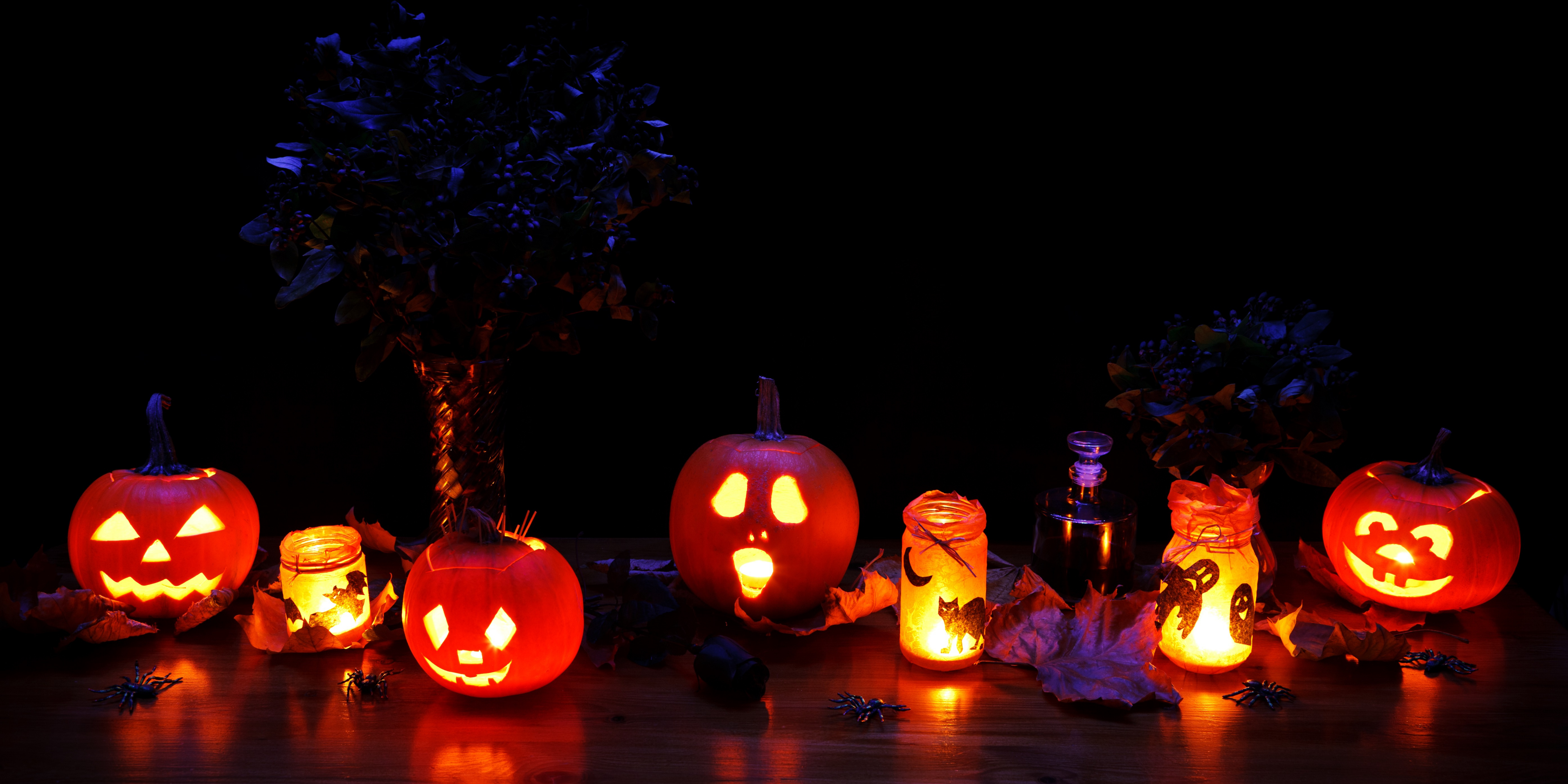 As the clocks roll back and the nights get darker, burglaries traditionally spike around this time of year. It's important that as a home or business owner that you take your assets seriously and implement the appropriate security measures.
Although Halloween and Bonfire Night are intended to be fun celebrations – it shouldn't all be about thrills and chills. With more social events appearing on the calendar, more houses are left empty or unwatched, making October to December the perfect opportunity for burglars to cash in – and here's how to stop them!
Double lock
Make sure that before you leave the premises that you lock up your property accordingly. This includes all entrances, exits, and windows. Burglars are opportunists and will take full advantage of any door or window left open – regardless of what floor it may be on.
Most burglars don't carry their own tools – they use yours. Remember to lock away any ladders or tools and secure any outbuildings that you may have.
Research has found that 40% of UK residents don't check whether windows are locked before they leave the house and 29% don't check their door. Don't become a part of this statistic.
Make your property look occupied
Leave lights on in your home, store, or warehouse to create the impression that people are home or are still present in the property. Leaving your TV or radio on at a higher volume will also generate more noise to make it more convincing and potentially deter thieves further.
Install CCTV
CCTV cameras are the ultimate deterrent for criminals. Fully trained engineers handle everything; from helping you select the right equipment to providing 24-hour monitoring to looking after your system, we provide a truly professional service. Our CCTV systems can be linked with intruder alarms and audio systems; having a remote operator can provide complete security cover without the need for someone on the premises.
Burglar Alarm
Alarms – or even dummy alarms – can be a powerful deterrent. Crown Security Services provide professional residential security services for your home or estate 365 days a year. If there is an alarm response, a member of our response team will attend site and deal with any activation in a fast and effective manner.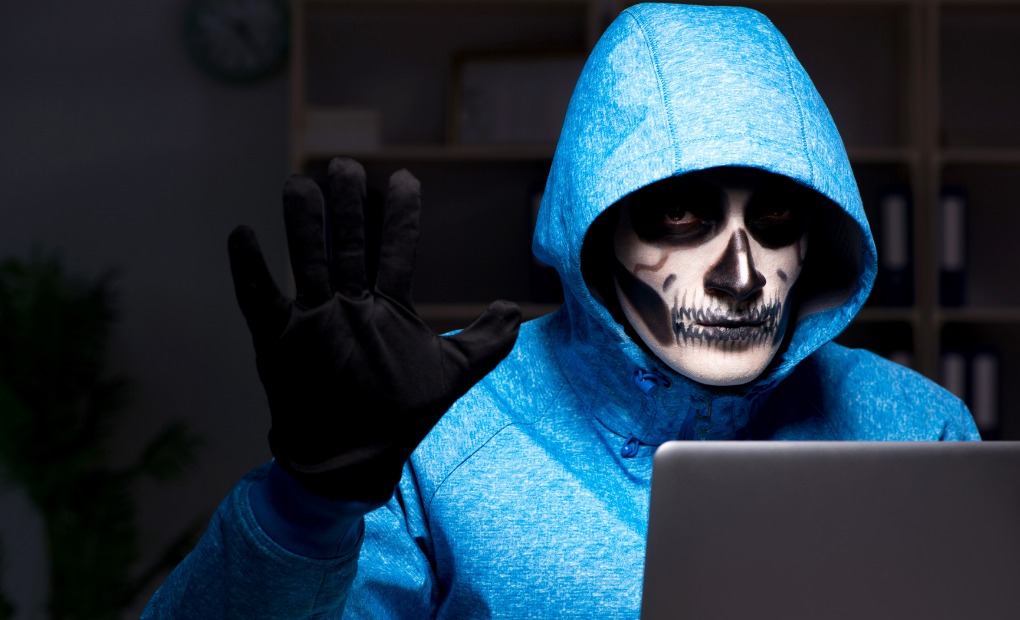 Don't showcase your plans online
A large percentage of properties are burgled by someone that the home or business owner is already familiar with or knows personally. Showcasing what you're doing or any future plans on social media platforms can be a dangerous idea if the information gets into the wrong person's hands. Although it may be exciting to show off to your friends what you're doing this Halloween or Bonfire Night, it's probably best that you upload those Instagram posts or Facebook statuses once you're home.
Don't leave valuables lying around on show
Thieves will go fishing. Leaving your car or spare house keys near your letter box or under a flowerpot or doormat is never a good idea. Store all of your electronics, jewellery, and sentimental items in a secure space or in different, unassuming places around your home.
With pet theft at an all-time high during the pandemic, it may be best to keep your cats, dogs, and everything in between in a closed room to keep them safe and out of the way.
Use your peephole or window
On Halloween you'll probably be expecting lots of knocks at the door – most of which will be from children and teenagers – but don't be so sure of this. Opening the door without proper caution could put you at risk for home invasion; the most dangerous form of break-in. Always look through your door's peephole to assess the safety of the situation before opening the door.
Keep the perimeter of your property well-lit
With the autumn nights drawing in, the leaves changing and the colder weather rolling in, you'll need to ensure that the front and back of your property has security lights installed, not only for personal safety, but to deter burglars and vandalism. Burglars thrive in the dark, so motion-detector lights will instantly bring attention to anyone near your driveway, front door, porch, or back garden; lighting up any suspicious characters that might be trying their luck.
Review your current security
Weigh up the pros and cons of the state of your property and the current security measures that you have in place. If you find yourself becoming more and more uncomfortable at the thought of leaving your property during the darker months, then this may be a sign that there isn't enough adequate security in place.
Inform your staff to be extra vigilant
If your business needs protecting, you need to make your employees aware of the new measures that are going to be put in place. Telling your staff to be extra vigilant when opening and closing a store or warehouse, keeping an eye out for suspicious activity and monitoring security cameras regularly can potentially event incidents of theft or vandalism. It's always useful to have an extra pair of eyes.
Celebrate safely
By thinking ahead and celebrating safely, you'll be preventing major distress, and won't have to deal with the aftermath and trauma of a burglary.
Here at Crown Security, we want you to enjoy your Halloween and Bonfire Night celebrations. You should feel safe in the knowledge that your property is protected during the weeks and days leading up to each event.
Whether you'll be enjoying a spot of trick or treating, a spooky get-together or a firework display, we are committed to delivering exceptional service to all our clients. We are constantly striving to develop strategies that will improve, contribute, and add value to our business partnerships for the ultimate benefit of all parties.
No matter where you're going or what you're doing – you can count on us.
For more information on any of the services we offer, please contact us on 0800 093 2383 or drop us an email.
Stay up to date with our latest posts and announcements on social media!